<Back To Index Next>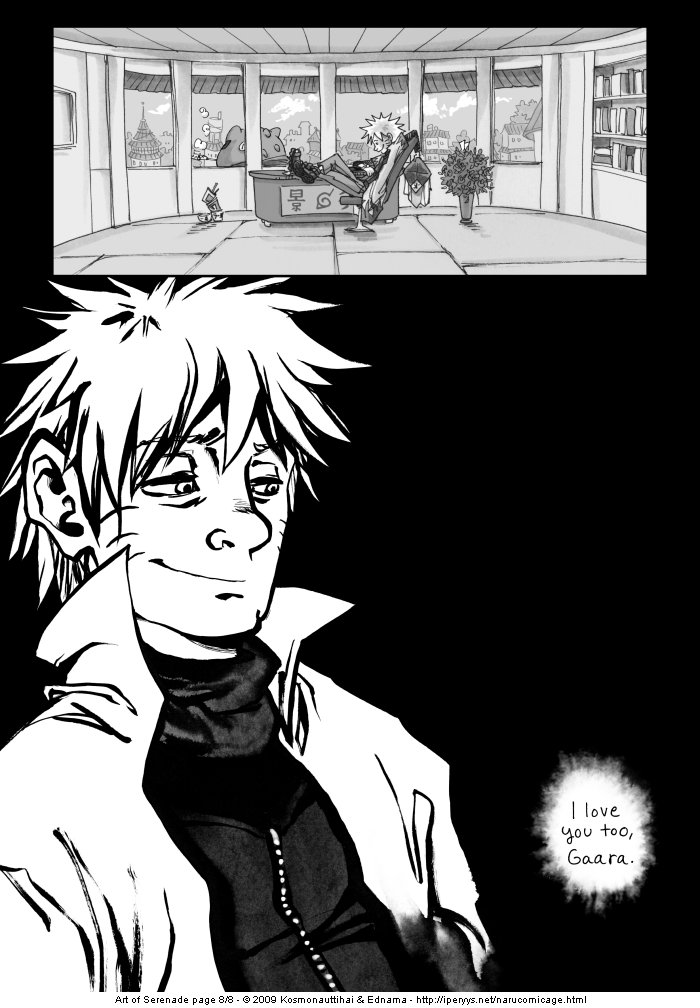 <Back To Index Next>
Art © Elina Hopeasaari and story © Ednama.
Naruto, Gaara and most other characters you recognize,
and the manga/anime series Naruto are © Masashi Kishimoto.
Gamajeanpierre is Ednama's, and was inspired by the singing frog
in this music video to Love Is All by Roger Glover,
which is also the song he sings a line from on page 2.
The song he sings after that is the poem Far Away by Patty Payne.
The french stereotypes depicted are entirely accurate and meant to be taken seriously,
as the writer should know on account of being french.